Vacuum Insulated Stainless Steel Wine Tumbler Wineglass
23-09-2019
Vacuum Insulated Stainless Steel Wine Tumbler Wineglass

Wine tumblers are a great way to keep your fancy beverage of choice crisp and cold long after you pour it. When it comes to choosing the best insulated wine tumblers, you'll want to consider its construction and materials to ensure your pick offers the best insulation possible.
Typically with wine tumblers, there are four common features that help keep your drink cold: a double-wall design, vacuum insulation, a reflective liner, and a fully sealing lid. All of these design elements work in different ways to help to prevent your beverage from getting warmed up by the air surrounding it. Many tumblers will feature a double-wall design and vacuum insulation, however, some of these other traits can be harder to come by.
As for materials, the most ideal way to keep your wine chilled would be a tumbler with stainless steel double-walls combined with a copper lining. High-quality stainless steel is durable and long-lasting, though it tends to be more expensive, and some people find it has a metallic aftertaste. Another popular material for tumblers is plastic, which is often more affordable and great for outdoor barbecues and pool parties. The trade-off is that it isn't as sturdy and could crack or shatter.
You'll also want to consider any extra features that you want in a tumbler. If you prefer drinking with a straw, you'll want to find a tumbler that has a lid with an opening or even one that comes with a reusable straw.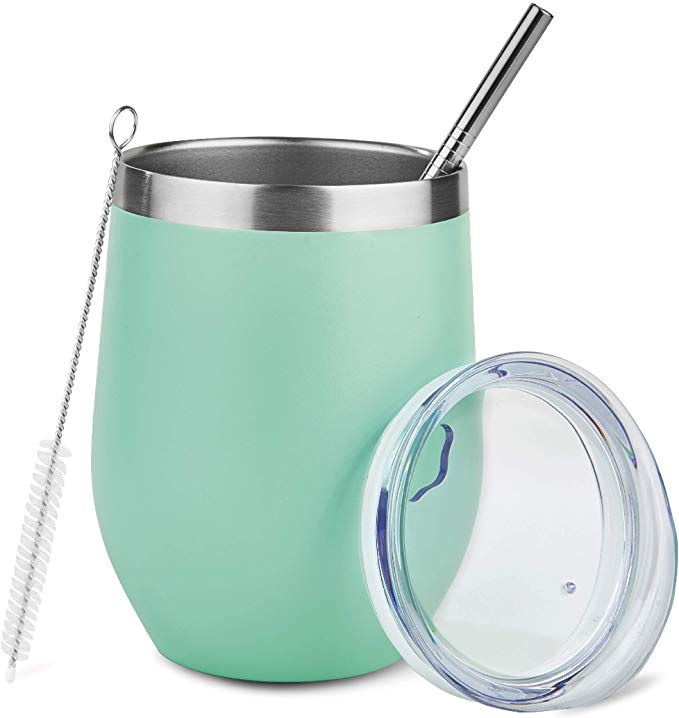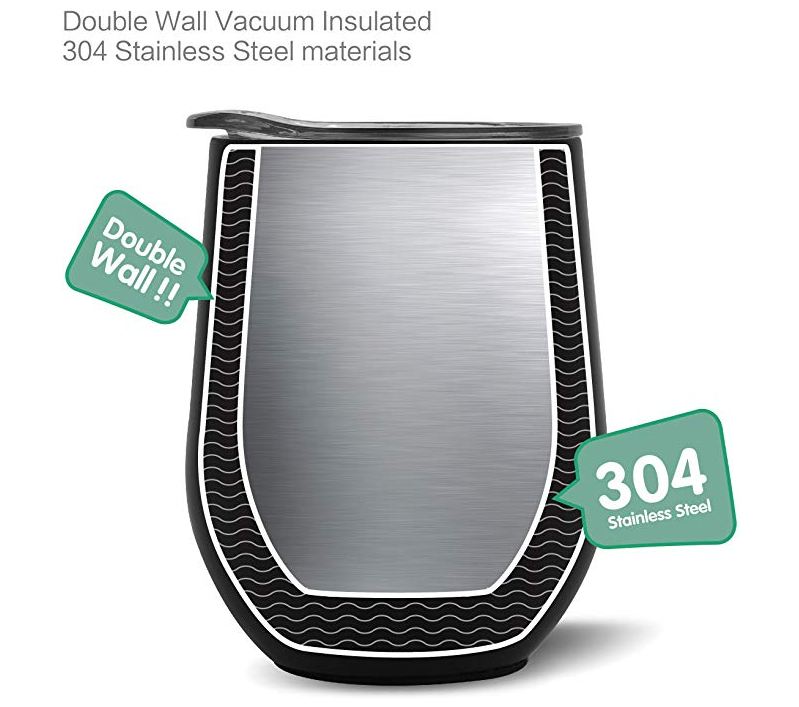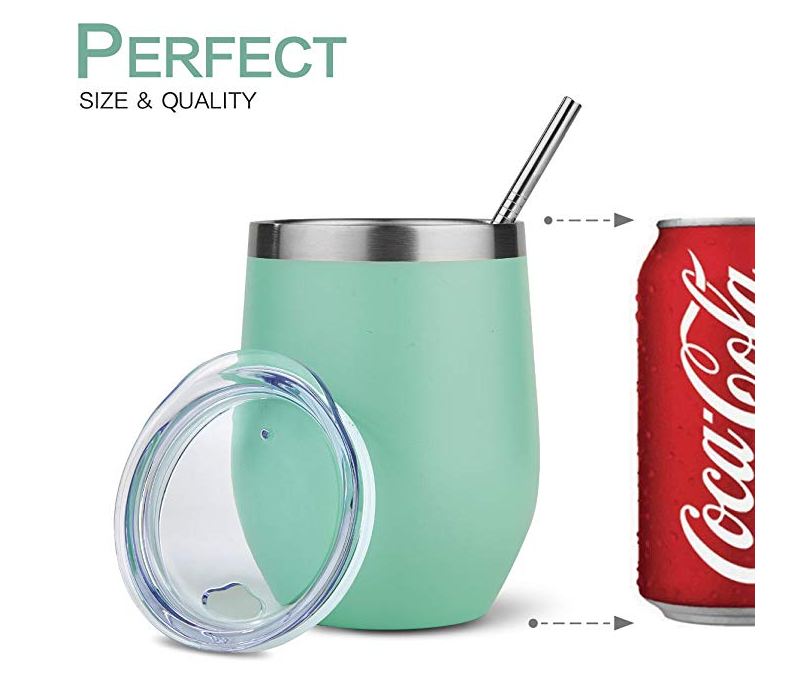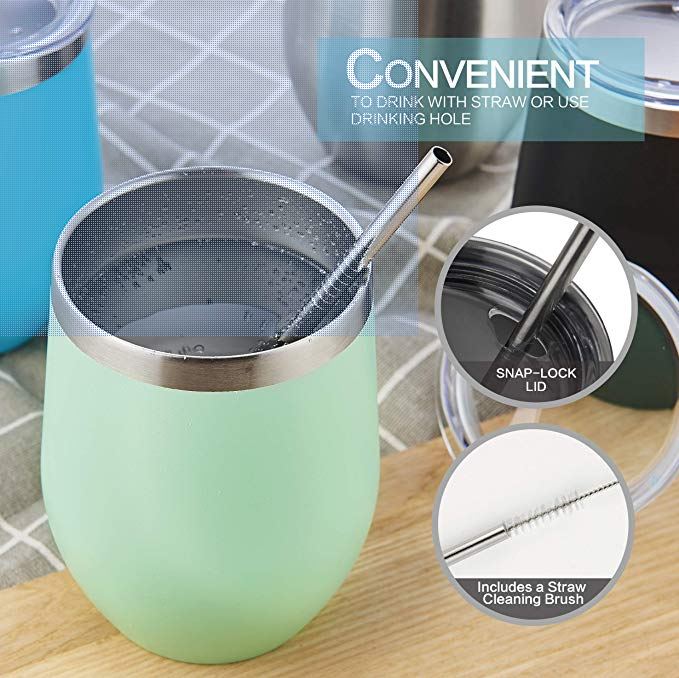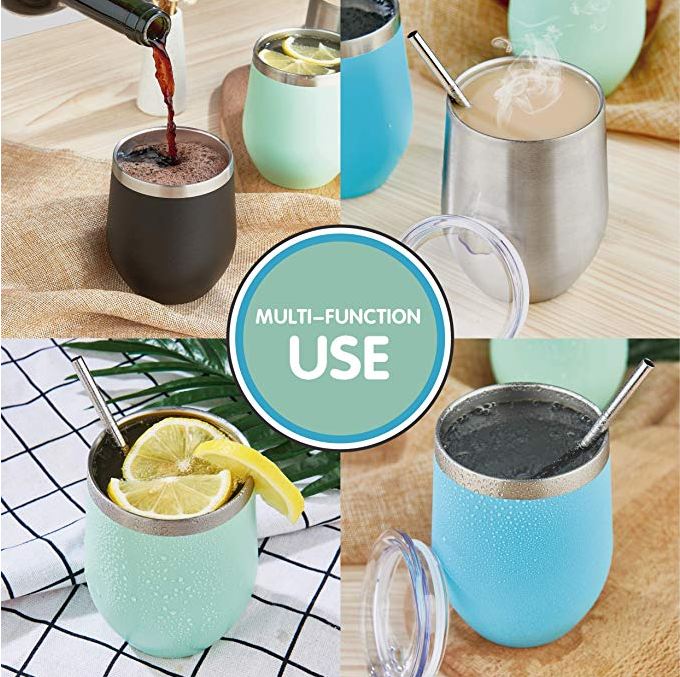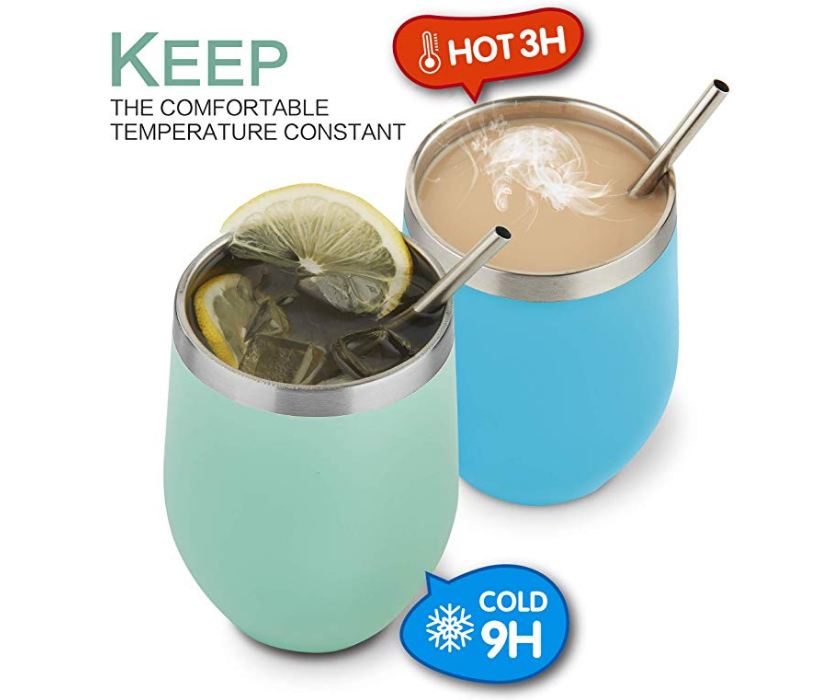 I'm furiously exacting when it comes to the temperature of my beverages: hot liquids should be just shy of scalding; cold ones so icy they hurt my teeth if I gulp them too fast. But I also prefer to nurse all liquids, therefore making it nearly impossible to uphold my precise specifications throughout the entire imbibing experience.doubule wall stemless wineglass is the perfect solution. The 12oz stainless steel cup is triple-insulated to keep drinks at the desired temp for as long as possible (up to three hours for hot drinks, nine hours for cold). Though this particular style is advertised as a wine cup, I've been drinking everything out of it for the past few weeks — coffee, water, mulled wine, non-mulled wine. It's so effective at temperature regulating that I actually burned my tongue an hour or so after pouring my first cup of coffee because I expected the liquid to have cooled down more considerably than it had. The wine cup is portable, with a "shatter-proof" and spill-resistant lid that is so secure it's actually a little difficult to remove. It has flat side panels for easy grip and an anti-slip silicone bottom. Plus, the stainless steel interior doesn't absorb the taste of whatever you're drinking, so you can happily switch from morning espresso to evening cocktails to late-night herbal tea with just a quick rinse. It comes in a host of fun colors; I'm partial to the chic metallic copper. While the cup isn't microwavable (or dishwasher safe), that isn't much of a drawback considering you'll never have to reheat a beverage again.